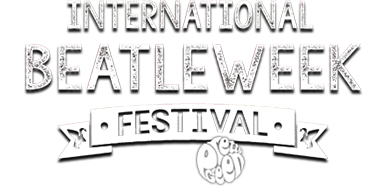 We are delighted to be part of this year's International Beatle Week, and we can't wait to welcome all Beatleweek visitors to St Peter's Church on Saturday August 26!  The main event that afternoon will be held on the field that is now part of Bishop Martin School playing field from 12 noon and is available to anyone who has purchased one of the Beatle Week packages.
Full details of how to buy a package, as well as this and all Beatle Week events can be found on the official IBW website — https://www.internationalbeatleweek.com/
Cavern City Tours has announced that this year will be the last International Beatle Week on such a scale and it seems fitting that one of the events is being held at the place where it all began!  Click here for details of "John and Paul: It was Fete" at St Peter's Church.
In addition to the official IBW event at Bishop Martin School, the Church Hall will be open throughout Beatle Week, including Saturday August 26 (10am – 6pm), with free admission to everyone!
We look forward to once again welcoming the world to St Peter's Church during International Beatle Week 2017!
#CelebrateCommunity
#StPeters60